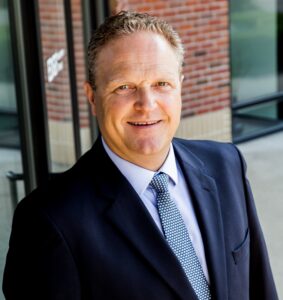 Aaron Robinson
Account Executive
Aaron brings a strong blend of personal attention, experience and an analytical approach to the client experience.  The wisdom and maturity Aaron has built as a Financial and Wealth Advisor assisting individuals plan for their long term financial security will help Edge Insurance Group clients implement and manage high performing employee benefit programs as well as providing guidance to individuals who are making the transition from pre-Medicare to Medicare coverage options.
Aaron's talents will be primarily focused on working with Edge Insurance Group clients with under fifty employees and assisting individuals evaluate their coverage options as they transition to their Medicare eligibility years.  As a member of the Edge Insurance Group team Aaron will have access to all the major insurance companies which will allow him to package the different insurance companies and the product option's they offer to build a plan for you.
Aaron resides in Byron Center with his wife Stacy and daughters Jenna and Tara.  Aaron has many hobbies and activities outside of work that include golf and cars, but most of all spending time with his family.